<!- -[if gte mso 9]> <![endif]- -> <!- -[if gte mso 9]> Normal 0 21 false false false EN-US ZH-CN X-NONE <![endif]- -><!- -[if gte mso 9]> <![endif]- -> <!- -[if gte mso 10]> <![endif]- -> <!- -StartFragment- ->
Dr. Gunilla Grundström, Sr. Manager Research
Dr. Viktoria Hancock, Research Scientist II
Our 50,000 employees serve patients and clinicians in more than 100 countries and are dedicated to ensuring Baxter is there when patients need care, from hospitals and clinics to homes in rural areas and major cities.
Baxter's Renal portfolio addresses the needs of patients with kidney failure or kidney disease, and their healthcare providers, with a comprehensive range of therapeutic options across home, in-center, and hospital settings for better individualized care. The portfolio includes innovative technologies and therapies for peritoneal dialysis, in-center and home hemodialysis, continuous renal replacement therapy, multi-organ extracorporeal support therapy, and additional dialysis services. Baxter scientists are also pursuing a range of next-generation monitors, dialyzers, devices, dialysis solutions, and connectivity technology for home patients.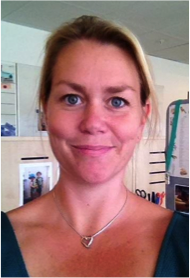 Baxter is focused on providing renal patients the best possible life by elevating the standards of care across all therapeutic options, whether that be in-center or home for chronic care, or in a hospital setting for acute care. Baxter is committed to addressing the individual needs of patients by supporting greater access to innovative renal care products, therapies, services and support globally.
<!- -EndFragment- ->